Revolutionary General Benedict Arnold (left) in American uniform before his treason, and his handler Major John André (right), British General Henry Clinton's spy chief. While Arnold escaped to live on in Britain and Canada, André was captured by General Washington's forces, tried as a common spy, and hanged for his role in the plot.
Helsinki, CIB correspondents--Unpresidented Donald Trump is planning to issue a posthumous presidential pardon to American Revolutionary War General Benedict Arnold, who, after distinguished service in Washington's army, had conspired with British Army spymaster Major John André to deliver the West Point fortifications to the British.
Trump is using the occasion of his first one-on-one summit tomorrow with Russian Federation President and former KGB spymaster Lt. Colonel Vladimir Putin to make this unprecedented historical announcement.
According to Trump, Arnold has gotten a bum rap in American history, much like his former National Security Adviser Lt. General Michael Flynn, for lying about his meetings with the Russian ambassador.
"General Arnold was a wonderful man," Trump told aids. "I think he has been treated very, very unfairly by history, as I call it, the fake media in many cases. And I think it is really a sad thing that he was treated so badly."

"This man [Arnold] served for many years, he was a general. He was a — in my opinion — a very good person."
Trump went on to say that the American Revolution was a complicated affair. There were the revolutionaries, the British, but also the Loyalists or Tories, he recently found out. Trump compared the American Revolution with the 2017 demonstrations in Charlottesville. "You also had some very fine people on both sides."
The alt-Revolution is not over, he claimed. "We'll see how it works out."
Trump is planning to present Putin with a rare original print of the 1780 fortifications at West Point. He had originally intended to give Putin the US's latest plans for cyber security defence, as he had promised on July 9, 2017, but the Deep State again intervened.
1780 French plans of West Point fortifications, such as was found secreted in Major André's clothing when he was caught by Revolutionary soldiers while trying to return to British-held New York City (Source: Wikimedia).
A glimpse of the US Dept. of Homeland Security's latest cyber security plans (left), which Trump had originally intended to give Putin on a USB stick written with the same invisible ink Benedict Arnold and his wife Peggy Shippen used to communicate with the British (right).
When Trump returns to Washington, the CIB has also learned, instead of replacing his favorite president, Andrew Jackson, on the twenty dollar bill, with Harriet Tubman, he will propose that Benedict Arnold replace Benjamin Franklin on the one hundred dollar bill.
"Franklin was a believer in fake science, crazy stuff like lightening rods," Trump told Treasury Secretary Mnuchin. And some conspiracy theory called the "Enlightenment". "He was also prejudiced against Germans and Swedes, thought they came from swarthy shithole countries, and didn't want to let them into the country." Trump has at different times claimed that his paternal ancestors derived from Sweden or Germany.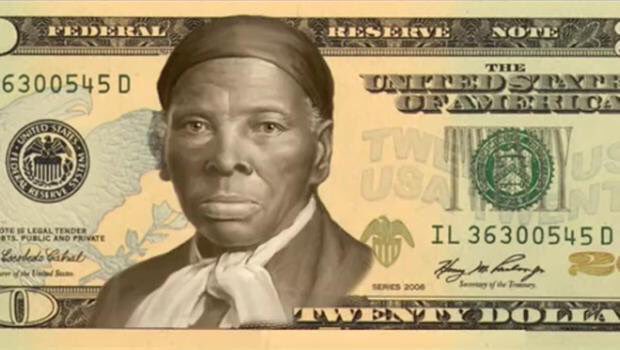 Andrew Jackson (top) on present twenty dollar bill (Wikimedia), with proposed replacement by abolitionist Harriet Tubman (bottom). The Trump administration has put this "politically correct" decision on hold.
Present hundred dollar bill with "racist and fake" founding father scientist Benjamin Franklin (top), and proposed Trump administration replacement with "badly treated" revolutionary traitor General Benedict Arnold (bottom).
"This way, we get to keep both America's favorite white supremacist and ethnic cleanser and its favorite traitor, while getting rid of racist fake scientists and feminist abolitionists," Trump reportedly told Treasury Secretary Mnuchin.
Trump intends to warn Putin, however, that if he is found on American soil with the West Point print on his person, he might well suffer the same fate at the hands of fanatical deep state revolutionaries as Major John André.
"I fired FBI director James Comey for 'that Russian thing', forced out top FBI counterespionage agent Peter Strzok and FBI Deputy Director Andrew McCabe, but I can't guarantee that there aren't three 'patriots' still left at the FBI after the purge who would seize Putin just like three revolutionary soldiers did poor Major André in 1780. It's hard to purge them all when Sessions has recused himself at Justice!"
In that event, however, Trump is prepared to promise Putin as worthy a memorial on Capitol Hill as the British gave Major André in Westminster Abbey.
Monument erected to Major John André in Westminster Abbey by "Mad King" George III in 1782. The inscription highlights that André was "universally Beloved and esteemed by the Army in which he served and lamented even by his FOES." "Mad President" Donald III has promised to erect a comparably splendid memorial to Lt. Col. Vladimir Putin should a similar fate befall him on American soil, or for that matter anywhere else due to Polonium 210, VX, or Novichok poisoning.
On a more pleasant note, the CIB has learned that Trump favorite daughter Ivanka Trump plans a new retro-fashion Americana line inspired by Benedict Arnold's wife Peggy Shippen.
First Daughter Ivanka Trump, modelling her new frilly pink fashion line (left), plans to incorporate inspirations from a true daughter of the American Revolution, Peggy Shippen (right), West Point co-conspirator with her husband Benedict Arnold.